For the Best Dumpster Rental in Worcester MA, Work With The Dumpster Divers Team!
As a local family-owned business, providing the #1 dumpster rental in Worcester MA for homeowners, contractors, and business owners is our top priority. It's our mission to serve our communities by offering high-quality roll-off bins at affordable rates. Whether you're decluttering your home or managing a housing development, we understand the importance of having access to easy-to-load containers to help you get the job done right the first time.

We're proud to offer our services in Worcester, Massachusetts, and the surrounding areas of Worcester County, extending 35 miles from Shrewsbury. We partner with property managers, local businesses, homeowners, and individuals seeking reliable and reasonably-priced waste removal services to support a wide range of commercial or residential needs by providing the best quality dumpster rental in Worcester MA. Renovation, repair, remodeling, or cleanout projects are tough enough on their own accord. Let our professional and knowledgeable team handle the waste disposal process so you can focus on the task at hand.

We make it as simple and stress-free as possible to reserve a dumpster rental in Worcester MA with our team by giving us a call at (508) 925-5245 or using our online booking tool to complete a reservation in a matter of minutes. If you have any questions about the process, don't hesitate to get in touch with our friendly staff for more details! Use our eco-friendly services to get rid of junk in a quick and hassle-free manner today.
We Take Just About Everything
Some examples of the junk we haul away include
Refrigerator Disposal

Garbage Removal

Mattress Disposal

Foreclosure Clean Outs
Construction Waste Removal

Yard Waste Removal

Trash Removal

Appliance Removal
Television Disposal & Recycling

Furniture Removal

E-Waste Disposal

Hot Tub Disposal
Countless Convenient Uses for the Dumpster Rental Worcester MA Homeowners and Contractors Trust
There's no shortage of helpful reasons to book a dumpster rental Worcester MA can count on to complete residential and commercial projects of all types. Repair the roof of a rental property with ease or remove dated, broken furniture from a residential facility in one fell swoop with the added support of our easy-to-load containers. Whatever the size and overall objective of your project, we have no doubt that including one of our roll-off bins will help you manage the mess in a convenient and cost-effective way.

We partner with the Worcester Transfer Station to ensure all waste is disposed of properly in accordance with city, county, and state regulations. We implement sustainable and ethical practices for the safety of our drivers, communities, and the environment. Scroll down to our frequently asked questions section to view an exhaustive list of prohibited items.

Our friendly and experienced team is available to answer any questions and to ensure you have all of the necessary information to book the best dumpster rental Worcester MA residents, contractors, and business owners use to help them complete a wide range of projects in a stress-free and streamlined manner. Get in touch with us by giving us a call or book a container online!

Book the Discount Dumpster Worcester MA Homeowners Use for Repairs, Renovations, and Cleanouts
We offer the discount dumpster Worcester MA residents and homeowners depend upon to help achieve a broad scope of renovation, repair, replacement, and cleanout projects with ease. Whether you're decluttering the garage or building a deck, one of our container selections will help you get the job done right the first time. We enjoy partnering with home and property owners to help them achieve a wide range of residential goals, including general cleanouts, estate sale preparation, downsizing, roofing repairs, single-room renovations, driveway or sidewalk demolitions, and more. Rent a dumpster Worcester MA homeowners trust from our dedicated and dependable team!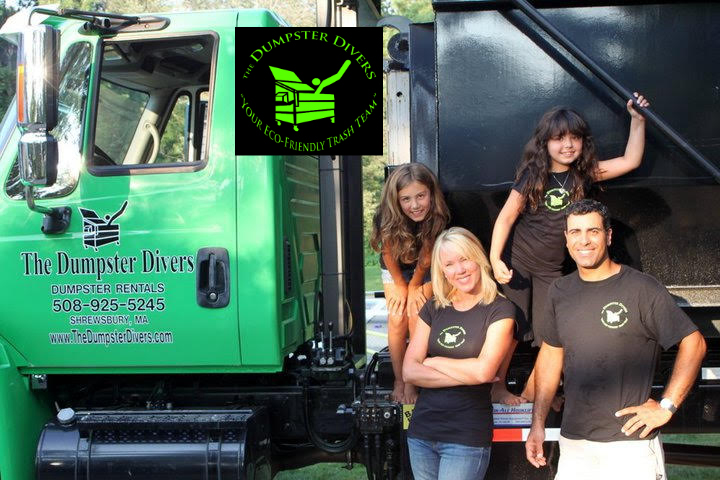 Dumpster Service Worcester MA Residents Use for Yard Waste and Outdoor Projects
Choose the dumpster service Worcester MA residents use to help support various outdoor and yard projects on a short or long-term basis. Whether you're beginning regular landscaping cleanup or need to clear out fallen limbs and trees after a brutal storm, our selection of container sizes will help you get the job done quickly and efficiently. When you rent a dumpster in Worcester MA from the Dumpster Divers team, you can rest assured we'll deliver the highest quality bins at competitive prices. Our durable containers are built to hold and haul away stumps, limbs, branches, and general yard debris. Book a reliable bin before beginning your outdoor project today!
Construction Dumpster Rental Worcester MA Contractors Depend On
Use the construction dumpster rental Worcester MA contractors trust to help them keep worksites free of debris and on the right track. We care about the outcome of your waste disposal project just as much as you do, so work with our team to secure reliable, reasonably-priced options to have on hand to ensure your development, demolition, or general construction needs are met. Rent one of our options for a durable masonry dumpster Worcester MA construction professionals use for all projects. Our bins are equipped to contain and haul away a range of construction materials, including asphalt, lumber, plastic, piping, drywall, shingles, and other waste.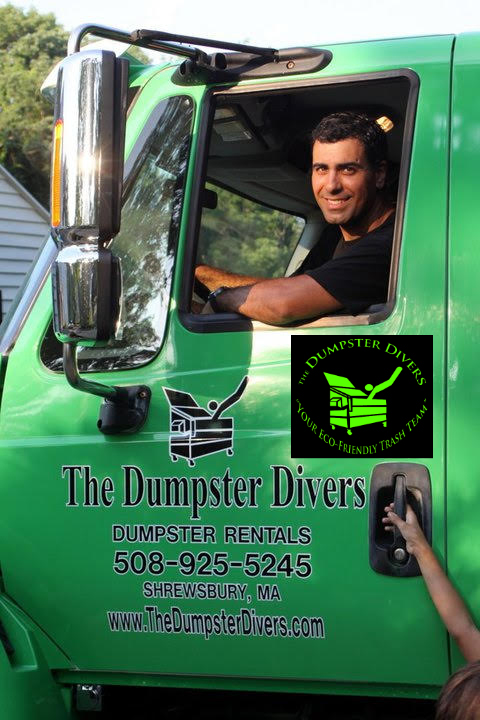 Commercial Dumpster in Worcester MA Businesses Use Year-Round
Book the highest quality dumpster in Worcester MA to keep your commercial space waste-free for employees, guests, customers, tenants, and individuals. Whether you're managing an apartment complex cleanout and need long-term waste disposal support or are planning an office park remodel, we're confident our heavy-duty dumpster rentals in Worcester,MA will meet your needs in an efficient and affordable way. We regularly work with property managers, business owners, and others to provide convenient and flexible options for responsible waste disposal, no matter the scale or scope of the project. Book one of our container rentals online today or get in touch with our team to discuss your options.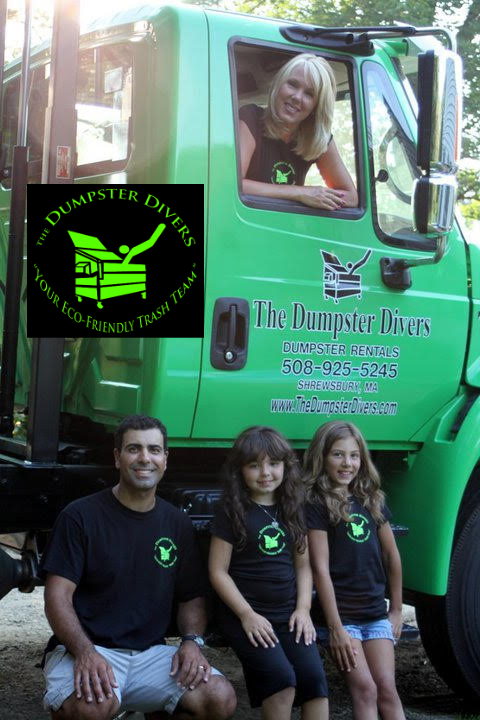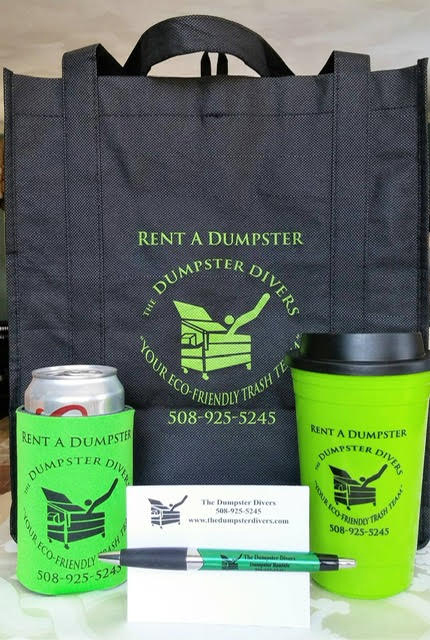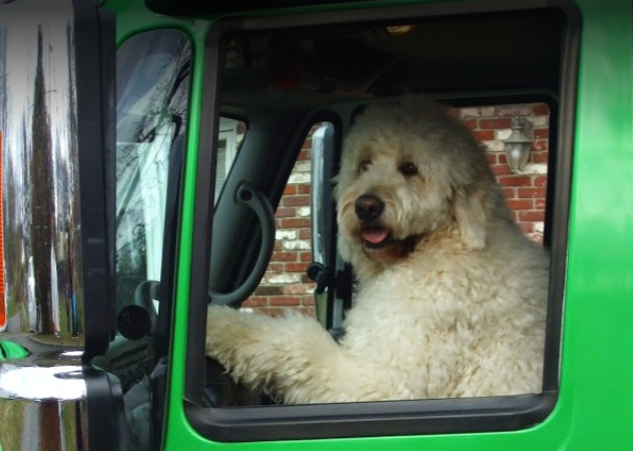 How to Book Our Top-Rated Worcester MA Dumpster Rental
When you're ready to take the next step and book the best Worcester MA dumpster rental for your residential or commercial project, we make it as simple and straightforward as possible to rent a container. Give our team a call at (508) 925-5245 or use our online scheduling tool to reserve a bin anytime and anywhere!

When reserving a Worcester MA area dumpster rental online, follow the steps below:

1) From any page of our website, click the "Rent a Dumpster" tab on the menu bar, then click the green "Pick Your Rental" button under the Dumpster Rentals column.
2) View our available dumpster rental options and click the blue "More Info" button to view dimensions, rental timeframe, tonnage included, and any potential fees for additional days or weight. Make the best selection for your specific project needs by clicking the green "Schedule Now" button.
3) Choose the service type (Dumpster Rental or Junk Removal), then click the green "Continue" button.
4) Choose the drop-off and pick-up dates using the calendar tool, then click the green "Checkout" button in the lower right corner.
5) Fill out contact and billing information, service address, and other important information, including a brief description of the type of junk you'll be hauling away. Digitally sign the contract, then click the green "Continue" button.
6) Input payment information using any major credit card and submit it through our secure system.

Once payment is submitted, you'll receive a confirmation email with a copy of the receipt and signed contract. One of our team members will be in touch with you leading up to the delivery date to confirm a drop-off window that works for your schedule. We make it as easy and hassle-free as possible to rent a Worchester MA dumpster rental so that you can focus on more important things. Give us a call to book over the phone, or use our online system to reserve a roll-off while out and about or from the comfort of your home.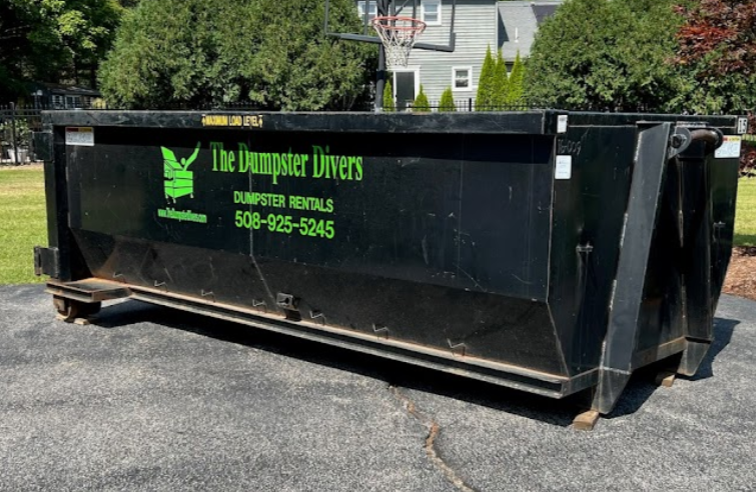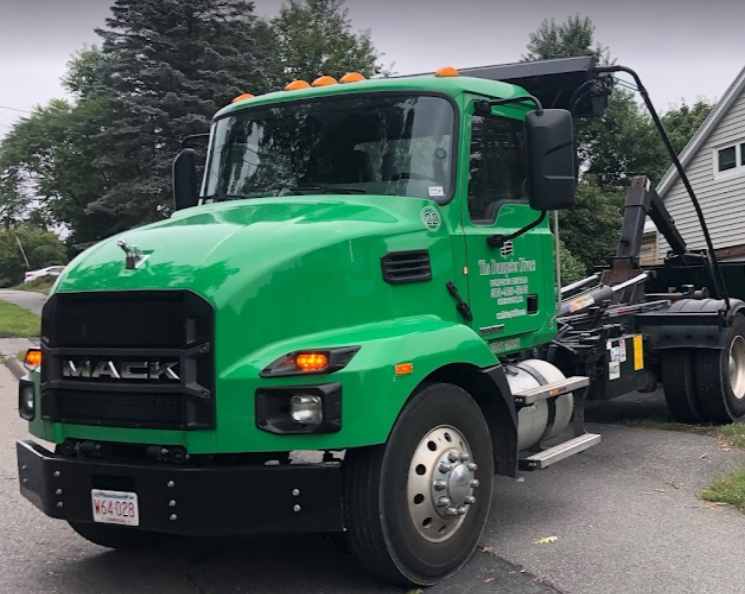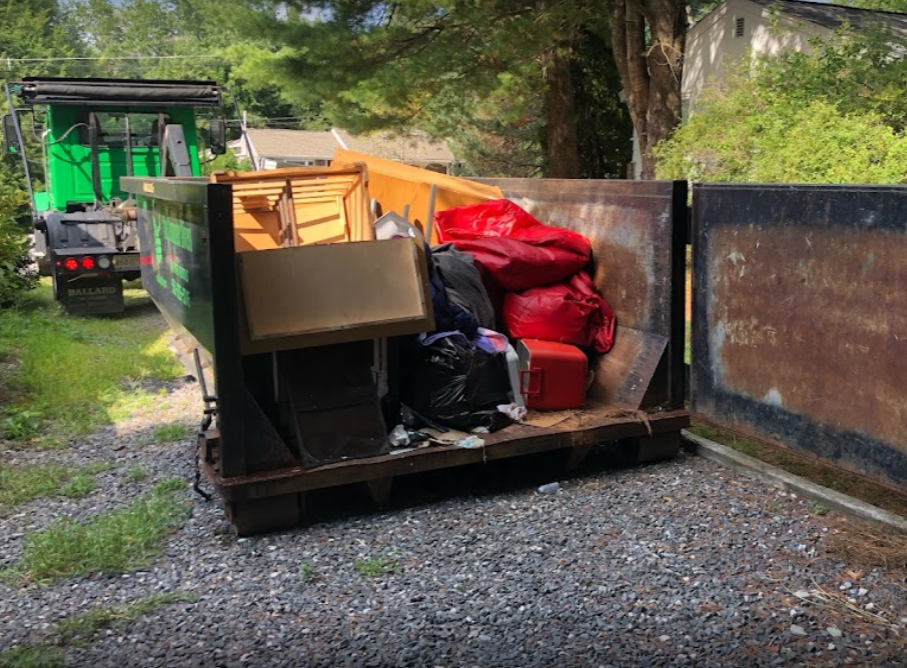 Worcester MA Dumpster Sizes and Prices
We offer four convenient Worcester MA dumpster sizes that make beneficial additions to a range of residential and commercial work sites. Take a look at our available options and book yours online today!

6-yard: Our smallest container is designed for household junk only and begins at $350 for up to 10 days of rental time with ½ ton of waste disposal included in the base price. This container measures 4' wide by 4' tall by 8' long and is useful for attic cleanouts, spring landscaping redesigns, and any other household junk removal. If you're hoping to rent a small dumpster Worcester MA residents depend on, you're in the right place!

10-yard: The 10-yard measures 12' long by 8' wide by 4' high and begins at $400 with up to 10 days and one ton of waste disposal included in the base price. This unit is often rented to remove flooring, remodel a smaller bathroom, remove a patio, or declutter a home. We're confident we offer the most competitive price for 10 yard dumpster rental Worcester MA homeowners appreciate.

15-yard: The 15-yard measures 14' long by 8' wide by 5' high and begins at $500 for up to 10 days of rental time with two tons of waste disposal included in the base price. This option is typically rented for driveway demolitions, residential roofing repairs, cabinet installations, and various commercial purposes.

20-yard: Our largest container option measures 14' long by 8' wide by 6' high and begins at $600 for up to 10 days of rental time with three tons of waste disposal included in the base price. This rental is often used for kitchen renovations, full-scale housing cleanouts, shingle reroofing, furniture removal, and various construction projects.

Additional days and extra weight can be purchased at $10 per day and $190 per ton. Please note that certain items are prohibited from being loaded into our containers. View the exhaustive list in our FAQs section below and get in touch with our team if you have any questions.

Delivering Versatile Options for Dumpster Rentals Worcester MA Appreciates
We regularly partner with community organizations, local businesses, construction companies, commercial entities, and Worcester Public Schools to provide the top-rated dumpster rentals Worcester MA uses to keep communities waste-free. As our communities continue to develop, we're available to provide adequate and affordable dumpster rental Worcester MA cost to help our cities thrive. Get in touch with us today for more information about our service areas or book online with a few easy clicks.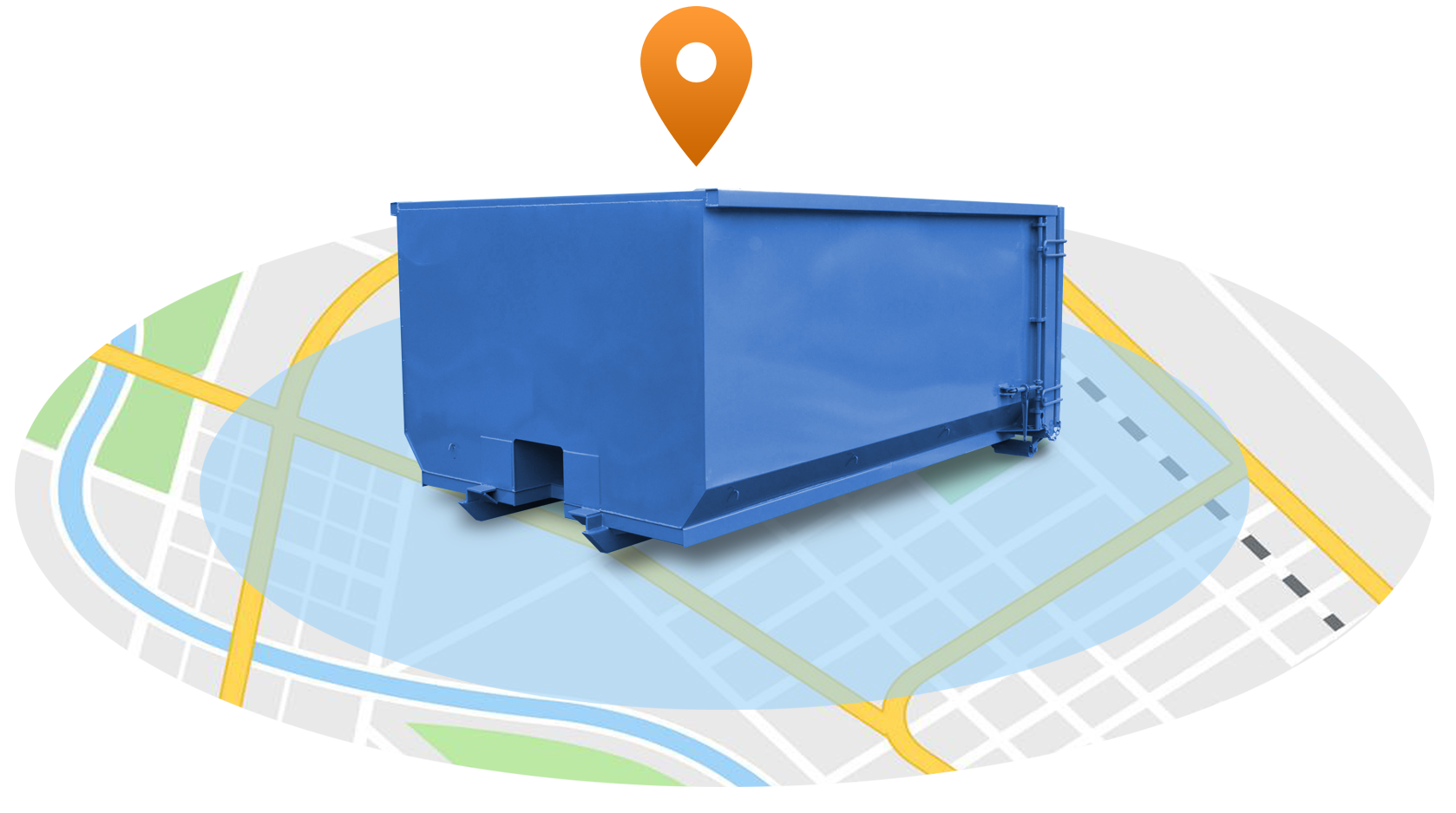 We're proud to provide our heavy-duty and durable
dumpster rentals Worcester MA
can depend on to a broad scope of surrounding communities, including the cities of Shrewsbury,
Northborough
, Auburn, Grafton, Marlborough, Framingham, and Westborough, among other areas of Worcester County. We service the 01545, 01583, 01602, 01603, 01604, 01605, 01606, 01607, 01608, 01609, and 01610 zip codes in Worcester.
If you don't see your zip code or city listed, get in touch with our team of pros today to see if accommodations can be arranged to deliver a dumpster rental MA Worcester homeowners, businesses, contractors, and individuals use throughout Worcester County for a minimal fee. Fuel within 15 miles of Shrewsbury is included in the base price of rentals. We are unable to provide service to areas more than 35 miles away from Shrewsbury.
Service Area
FAQs About the Best Dumpster Worcester MA Has to Offer
We understand that booking a dumpster Worcester MA trusts to help complete a range of projects can be daunting, so we've compiled a list of frequently asked questions for you to browse at your convenience. Read through the information about pricing, delivery, booking, and other helpful details below, and get in touch with our staff if you have any additional questions.
Q.
How much does it cost to rent a dumpster from your company?
A.
Our prices vary depending on the size of the container, the rental timeframe, and the delivery area. Our 6-yard household dumpster begins at $350 for up to 10 days with 0.5 tons of waste disposal included in the base price. We understand many people are searching for the best dumpster rental prices in Worcester MA, and we prioritize cost-effective, competitive pricing that doesn't disappoint.
Q.
How do I reserve a bin?
A.
We offer two convenient methods for reserving dumpster rentals in Worcester MA: Give our team a call at (508) 925-5245 or use our website to browse available options and book online anytime and anywhere! Just click the "Rent a Dumpster" tab in the menu bar, then click "Dumpster Rentals" to view our container sizing options. If you have any questions or concerns along the way, don't hesitate to call our office to speak directly with one of our team members. When you're ready to reserve an essential dumpster Worchester MA depends on to help keep worksites waste-free and looking their best, we make the process as simple and stress-free as possible.
Q.
Are there any items prohibited from being loaded into the bin?
A.
Yes, there are a few items that are not allowed to be hauled using our dumpsters and, if found in the receptacle, will result in an additional charge. We adhere to local regulations and practice responsible dumpster rental rules Worcester MA implements in an effort to ethically and sustainably remove waste. Those items include TVs, computers, laptops, monitors, appliances (washers, dryers, dishwashers, refrigerators, stoves, microwaves, etc.), air conditioners, mini-fridges, dehumidifiers, tires, water heaters, car or truck batteries, railroad ties, telephone poles, propane cylinders, lawn mowers, snow blowers, mattresses, sofas, oil-based paints, gasoline, oil, or flammable liquids. Box springs and completely dried-out latex paint are acceptable. These items require special recycling or disposal processes and are not permitted to be disposed of at landfills. It's illegal to dispose of radioactive, flammable, explosive, toxic, or hazardous materials in our dumpsters. Doing so may result in a government fine. If you have any questions about the items you're disposing of, give us a call and we'll be happy to discuss your options for recycling or responsible disposal.
Q.
What container sizes do you have available?
A.
We offer four options for a dumpster Worcester MA uses for residential or commercial projects, including 6-yard, 10-yard, 15-yard, and 20-yard. Our 6-yard is for household junk only, making it the perfect choice for spring cleanings, downsizing, and other residential efforts. Our larger bins are best-suited for both residential and commercial demolitions, developments, repairs, or cleanups. If you have any questions about which container is the best fit for your specific project needs, please contact our office for more information.