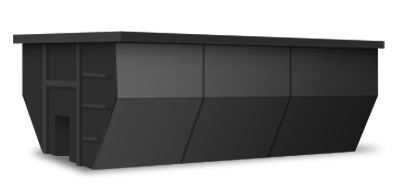 Dimensions: 14' L, 8' W, 5' H
Rental Time: 10 Days
Additional Days: $10/day
Tons Included: 2 included
Extra Weight: $190/ton
Description
Here is an example of Prohibited Items
Televisions
Computer Equipment, Laptops & Monitors
Large Appliances (Washer and Dryers, Dishwashers, Refrigerators, Stoves & Microwaves, etc.)
Small Refrigerators
Air Conditioners
Dehumidifiers
Tires
Water Heaters
Car and Truck Batteries
Railroad Ties and Telephone Poles
Propane Cylinder
Lawn Mowers
Snow Blowers
Mattresses and box springs
Sofas
Oil based paints, flammable solvents, gasoline, oil or any hazardous fluids are completely prohibited.
Completely dried out latex paint is acceptable and no extra charge.
If any of these items are found in the dumpster you will be charged a fee